---
---
---
---
Posts: 4158
Joined: Sun Jul 28, 2013 9:22 am
Douglas Mercer

wrote:

↑

Thu Nov 16, 2023 11:15 pm

Douglas Mercer

November 16 2023

[...]

"The U.S. Army is overturning the convictions of 110 Black soldiers -- 19 of whom were executed -- after they were found guilty of murder, mutiny and assault after a riot during the summer of 1917. Deputy Secretary of the Army Michael Mahoney directed the Army Review Boards Agency to set aside the convictions of all soldiers from the 3rd Battalion, U.S. 24th Infantry Regiment. The records of the soldiers who were assigned to protect Camp Logan outside of Houston will now reflect that they served honorably. The move was recognized in a ceremony on Monday (November 13 2023) at the Buffalo Soldiers National Museum in Houston."...

The niggers have got the pardons, the coons have got the clemency---and this will only encourage them in their perpetual assault on our people. That is it's just the latest sad chapter by the European peoples in taking everything our heroes gave us—and burning it to the ground.
Talking about revising history, this year an anti-White, independent commission's recommendation has been enacted to rename nine Army posts that now commemorate Confederate officers. Aiming to honor a diverse group of individuals with ties to the Army, including Black soldiers and women.
Affected Army installations:
Current Name Location Will Be Renamed
Fort Benning Georgia
Fort Moore
Fort Bragg North Carolina
Fort Liberty
Fort Gordon Georgia Fort Eisenhower
Fort A.P. Hill Virginia Fort Walker
Fort Hood Texas
Fort Cavazos
Fort Lee Virginia Fort Gregg-Adams
Fort Polk Louisiana Fort Johnson
Fort Barfoot Virginia Fort Pickett
Fort Novosel Alabama Fort Rucker
Forts Benning, Bragg and Hood are bases where I served, never Moore, Liberty and Cavazos.



And I'll never spend a $20-dollar bill with a mug of Harriet Tubman, if I can help it. Hoard the Jacksons, Whitey.

The only solution for Whites to get around "clemency for coons" by the anti-White regime is to for them to separate racially and strictly.
If Whites insist on participating in "social media," do so on ours, not (((theirs))). Like us on WhiteBiocentrism.com; follow us on NationalVanguard.org. ᛉ
---
Posts: 3466
Joined: Tue Mar 28, 2023 7:29 pm
Well said, Will. The long gray line is getting shorter all the time.
https://www.military.com/daily-news/202 ... gress.html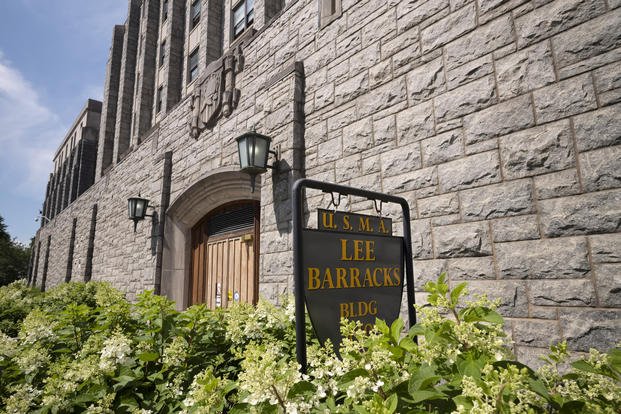 ---