When I first saw young, photogenic, articulate Republican Senator Hawley, I said to myself he's being groomed to run for President some day.

I take it Regnary Publishing picked up Hawley's book after Jewish Simon & Schuster cancelled his book that advocates busting up and regulating monopolistic, censorious Big Tech giants like Amazon, Google, Faceberg, Twitter, and others.

Is Simon & Shuster still owned by SuperJew Murray Rothstein?

So, a correspondent sent me this article from Regnary, pushing Hawley's book. I features an interview of Hawley by Fox News Jew Mark Levin and has a video of that interview imbedded.

The National Alliance has called for the busting up and regulation of these necessary utilities for years. One's phone company or power company of supplier of water can't deny you service because they disagree with your opinions and neither should Big Tech, or credit card companies or PayPal and other Jew-controlled financial services needed for online commerce.

What is Hawley's position on the JQ? This tweet by him says it all:
---
Josh Hawley
@HawleyMO
Jul 20, 2019
You'll have to carry me out on a slab before I compromise my defense of the Jewish people, their greatness, their history, their safety, and the state of Israel
---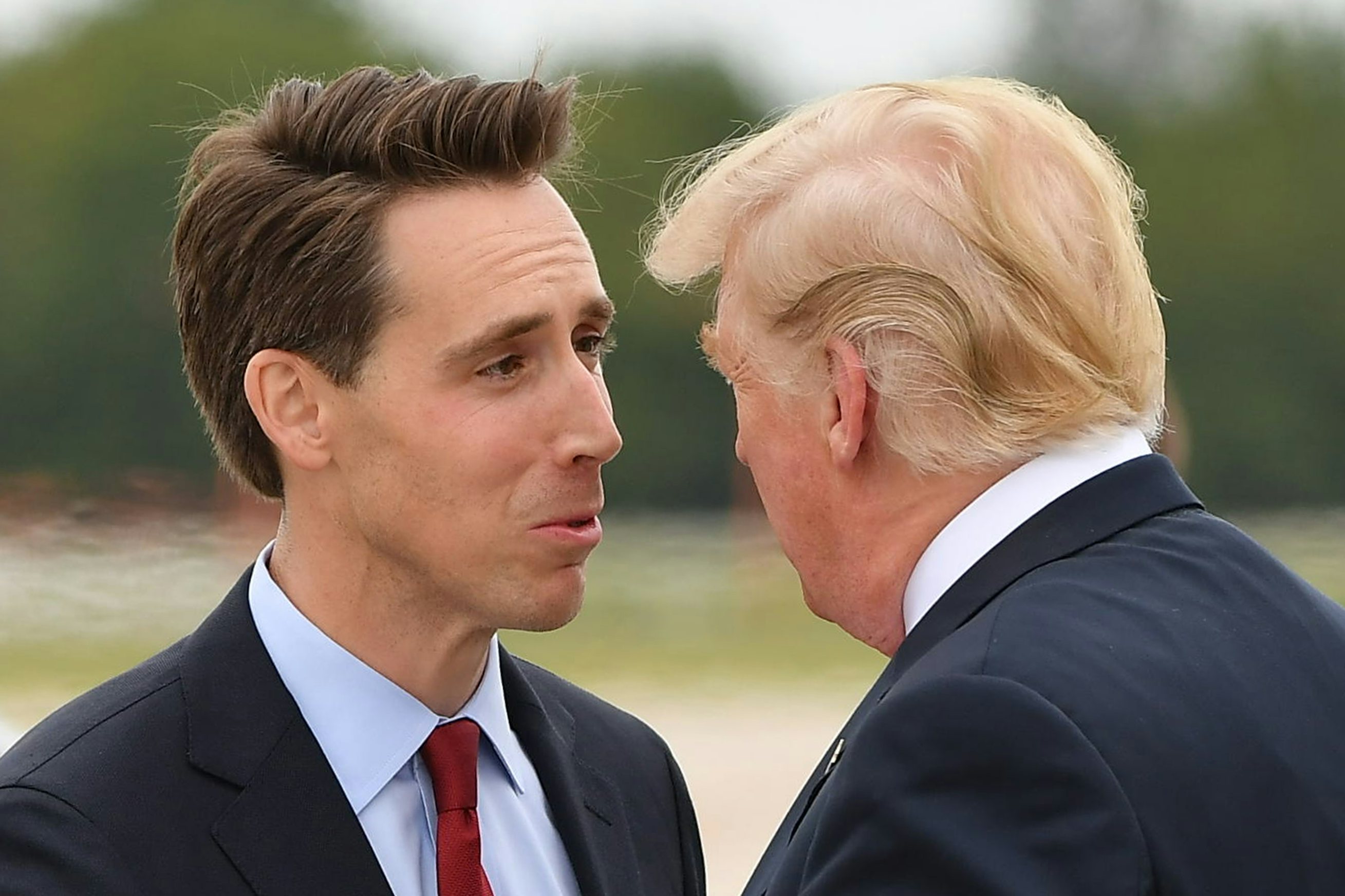 Hawley and Trump
White America can't trust this fellow but so far, even if he is going after Jew-controlled Big Tech. Fact!
Here's Why the Left is "in Love"
With Big Tech's Censorship Power
Buy
The Tyranny of Big Tech
Every American should be alarmed by Big Tech's growing power. But Democrats are wholeheartedly embracing it.
In an interview on Life, Liberty, & Levin, U.S. Senator Josh Hawley declared war on Big Tech tyranny, calling out "anti-American, anti free speech, and anti First Amendment" collusion against competitors.
Watch the Interview:
https://video.foxnews.com/v/6251310894001#sp=show-clips
"The Left can achieve with these companies what they could never do with government. Because the First Amendment would actually stand in the way if it were government that were explicitly trying to censor us … But when the Left uses these mega-monopolies to do it, well then it's fine. That's why they go out there and say 'the First Amendment doesn't apply to Facebook, the First Amendment doesn't apply to Google."
In The Tyranny of Big Tech, Senator Josh Hawley details his Senate-floor battles against Big Tech, woke corporations' attempts to cancel his book before it was published, and how America can recover the wisdom of the Founders' vision: liberty, not monopoly.