Posts: 338
Joined: Sun Jan 26, 2014 7:45 pm
---
Posts: 2948
Joined: Sun Jul 28, 2013 9:22 am
So much for the former exclusively southern sport:
---
Organizers of the NASCAR series at Winston-Salem's Bowman Gray Stadium apologized this week after a car with a Confederate flag made it onto the track, breaching NASCAR's ban on the symbol.
"It will not happen again," Gray Garrison, a spokesman for the track, said of the Flag, which was inside Lee Stimpson's car on Saturday night. "We must have just flat-out missed it, so we did miss it, and we apologize and will talk with (Stimpson) about that," Garrison said.
Stimpson, who raced his No. 45 in the Modified Division's Hayes Jewelers 200, couldn't be reached for comment.
It wasn't clear whether he displayed an actual Flag on the interior of his car or a painting or decal of the Flag.
---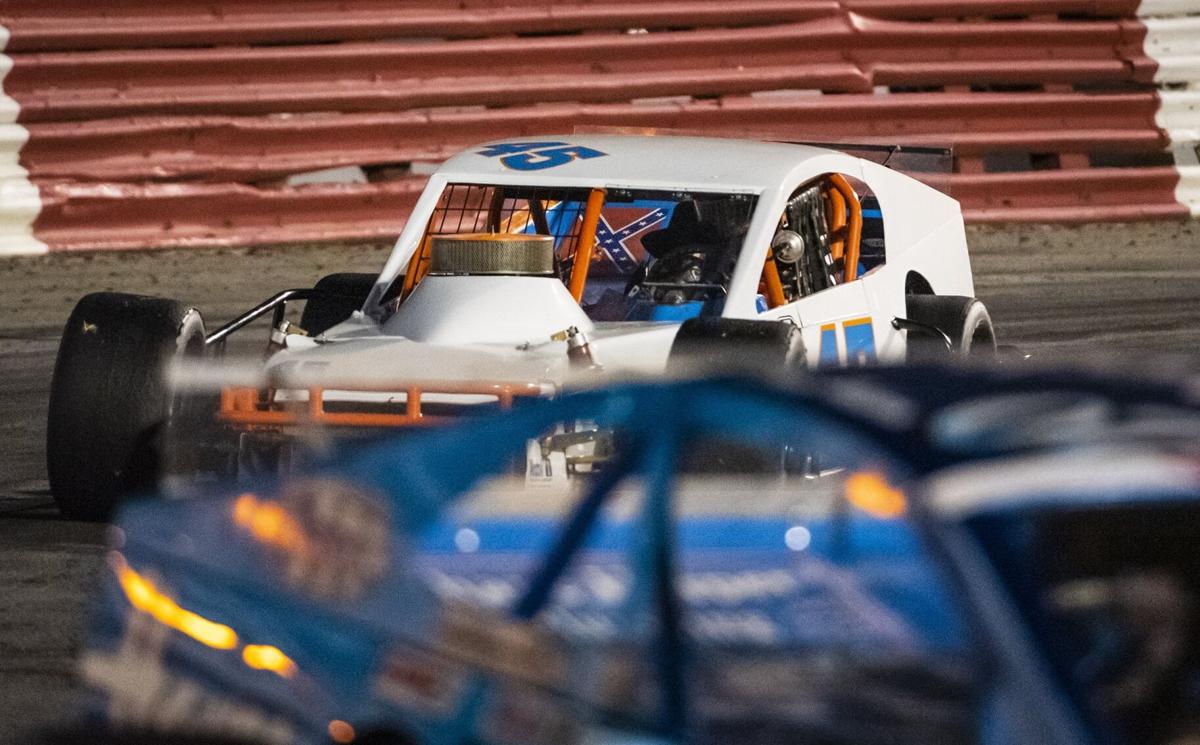 It's clear. Such "hate" cannot be tolerated
---