The MSM has been pelleting my news feed with "scary" numbers about the covid for the last few weeks, to justify Cooper (our crooked Gov) not opening the schools and other businesses. 10 hrs ago today I found this lovely gem that said, lo and behold when they changed their classification of recovered; 70% of Catawba co. Covid patients were considered recovered!! Fact sheet below.
Just the Facts

Catawba County
32 new cases
1,352 total cases
33 patients hospitalized
14 total deaths
952 people recovered

Burke County
32 new cases
1,280 total cases
7 patients hospitalized
21 total deaths
966 people recovered

Alexander County
0 new cases
175 total cases
0 patients hospitalized
1 total death
109 people recovered

Caldwell County
24 new cases
707 total cases
18 patients hospitalized
8 total deaths
369 people recovered

North Carolina
1,782 new cases
91,266 total cases
1,142 patients hospitalized
1,568 total deaths
67,124 people recovered
https://hickoryrecord-com.cdn.ampprojec ... f9569.html
Please compare these numbers to our 2017 leading causes of death and tell me what the hell we were on lockdown and trying to destroy small businesses for? If not a nefarious Jew ploy to make huge sums on the stockmarket and justify bailout funds.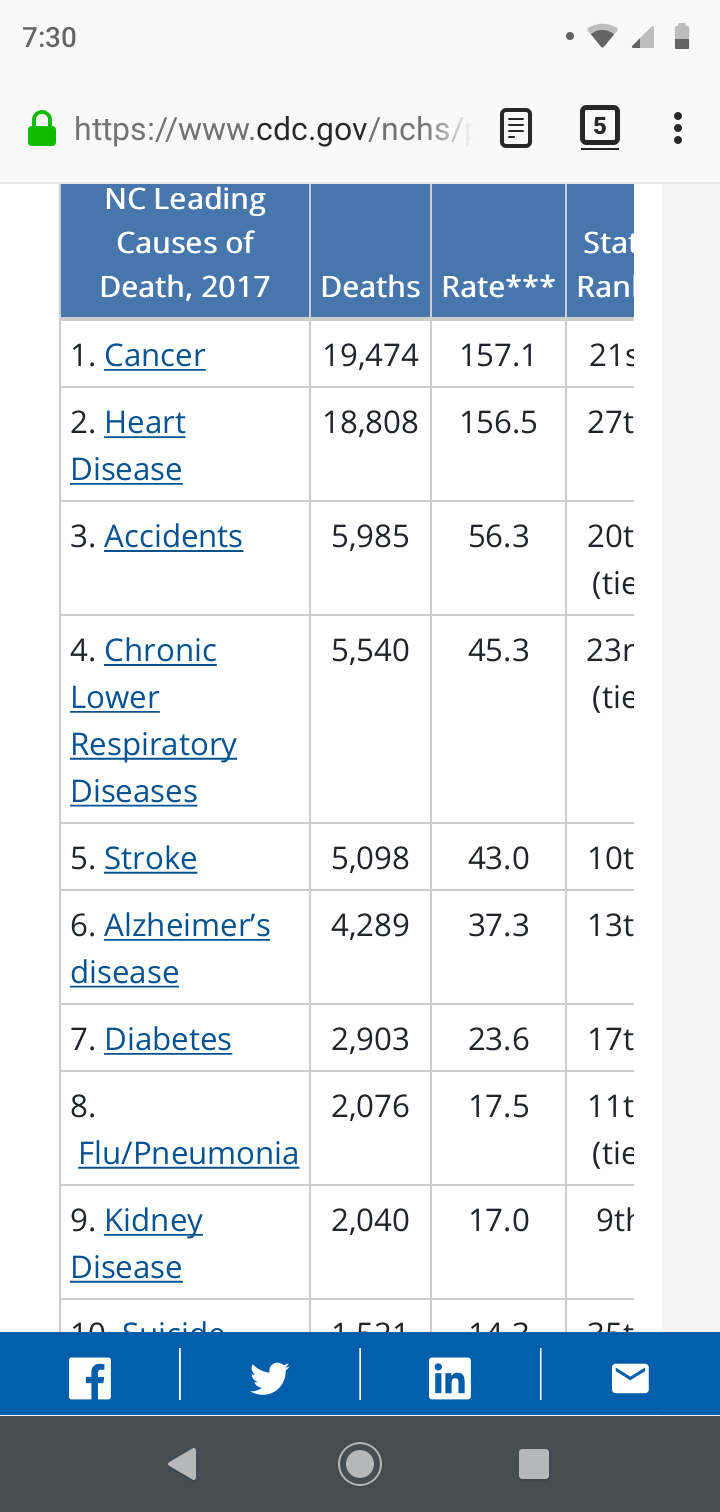 https://www.cdc.gov/nchs/pressroom/stat ... rolina.htm