Posts: 2294
Joined: Sun Jul 28, 2013 9:22 am
Fri Nov 23, 2018 12:06 pm
This long-lost strip by Dennis Nix, Art Director for

Attack!

tabloid back in the 1970s, will be featured here in segments as it appeared back then.

Dr. Pierce aka Andrew Macdonald was serializing

The Turner Diaries

novel in

Attack!

at the same time FZ was a regular feature and likely wrote the FZ script. Government-enforced busing of children to achieve government-enforced racial integration in American schools was a hot issue 44 years ago. FZ reflected that race-destroying issue then which is now accepted unquestioningly for the most part.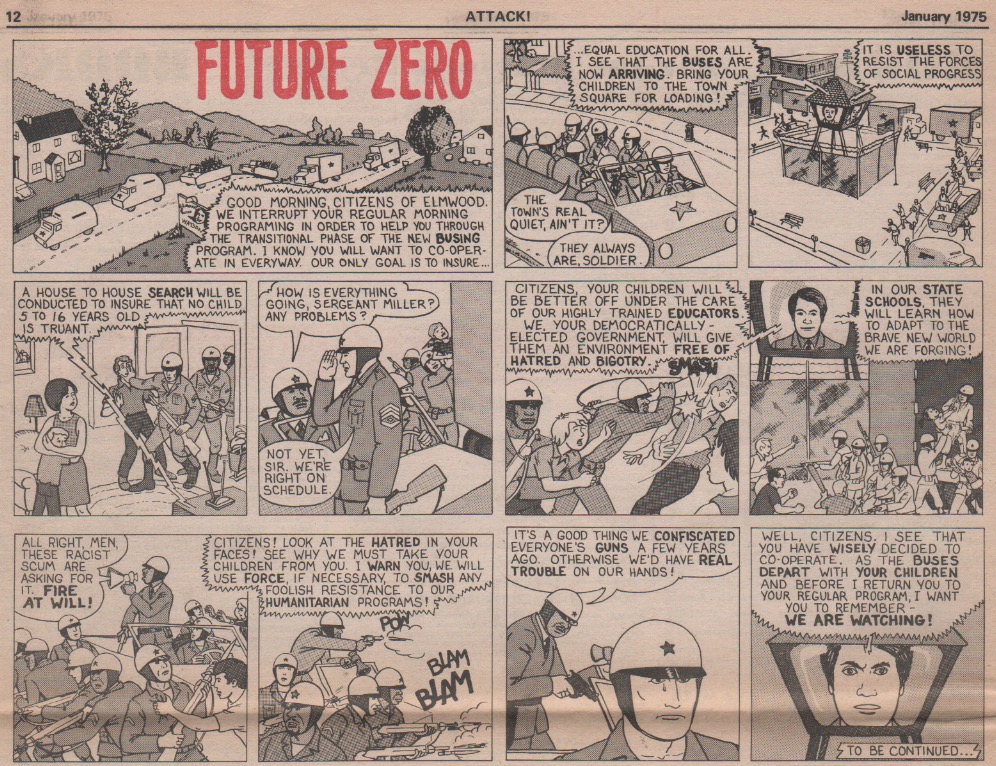 Part One