I ran across this unique book that gives Jews reasons not to intermarry with
goyim
. After skimming through it, being a man of books, I checked Amazon online to see if I could find out more. It's there, published in 1976 by Intermarriage Crises Conference. There were no reviews.
According to the author, the way to stop intermarriage of Jews with goyim is, in a few words, by "the instilling of Jewish consciousness" in young Jews. Imagine that. Sounds like what the National Alliance does with it's people -- Aryan people, with a new Aryan consciousness.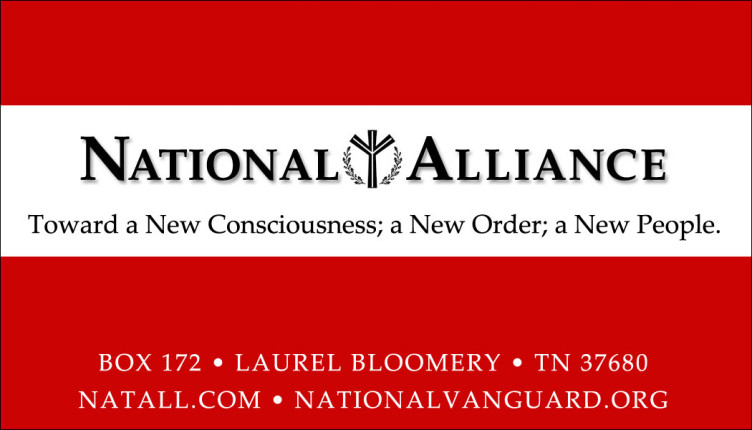 So, I submitted a review of
How to Stop an Intermarriage
.
---
3.0 out of 5 stars Practical Primer, June 27, 2016
By W. W. WILLIAMS
This review is from:
How to stop an intermarriage: A practical guide for parents
(Hardcover)
This Jewish author gives many reasons why members of his Tribe should not intermarry, or "race-mix" with goyim. Chapter 9, "What Should I Say If He Calls Me A Racist?" would be good advice to a White person who is called a racist. But, be warned: should the accused White person utter the Jew's recommended responses when called a racist for opposing intermarriage, he would then be called "Nazi scum." Every racially conscious goy should be familiar with Packouz's advice to his kinsmen against race-mixing. Such sweet reasonableness.