Posts: 1918
Joined: Sun Jul 28, 2013 9:22 am
Sun Apr 17, 2016 6:34 pm
Just found this old interview with me and Hadding Scott by Carolyn Yeager:
http://carolynyeager.net/how-would-will ... e-us-today
It was recorded in August of 2012, nearly two years before I was appointed the new National Alliance Chairman by the board of directors, though what was discussed by us then seems now to foreshadow that there might soon be a change in Alliance leadership. It was another 16 months after this interview before the six former Alliance members who call themselves NARRG sued Gliebe for $2,000,000, forcing him to eventually decide to step down as Chairman and name his successor. The NARRGs were still active Alliance members when this interview was recorded. They resigned their Alliance memberships in October of 2012.
Many of the comments below this article are interesting. One fellow was offended that I had cussed, but Carolyn liked that I cussed.

Can't please everyone.
---

How would William Pierce advise us today?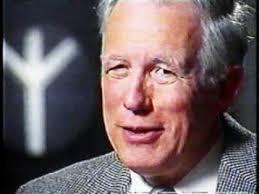 Dr. William Luther Pierce
Will White Williams and Hadding Scott, publishers of the blog The Legacy of Dr. William Pierce, and former active members of the National Alliance and associates of Dr. Pierce (pictured) during the last 10 years of his life, are Carolyn's guests. Discussion includes:

Will Williams' background as a political activist, from the White Patriot Party till today;
What it was like at the National Alliance headquarters in the early 90's (a period of rapid expansion) and who was there;
How Pierce saw his organization in terms of how it should present itself to the public;
William Pierce's views and writings on Christianity;
Big tent philosophy vs forming a vanguard;
The problem with Resistance Records that never got straightened out;
The way to fight is with "the truth."