...but not for some infamous act of terrorism 20 years ago.

September 11, 2021, would have been William Luther Pierce's 88th birthday. That day of each year will forever be a day of reverence and remembrance by those who follow the philosophy and teachings of Dr. Pierce.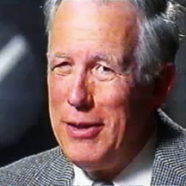 William L. Pierce
1933-2002

Be on the lookout for a special American Dissident Voices broadcast tomorrow commemorating this date.

88!