Search found 20 matches
Sun Nov 24, 2019 7:16 pm
Forum: Science & Technology
Replies: 5
Views: 5212
Perhaps a forgotten tribe of Nordic Europeans once sailed the ancient seas in ships now lost to time...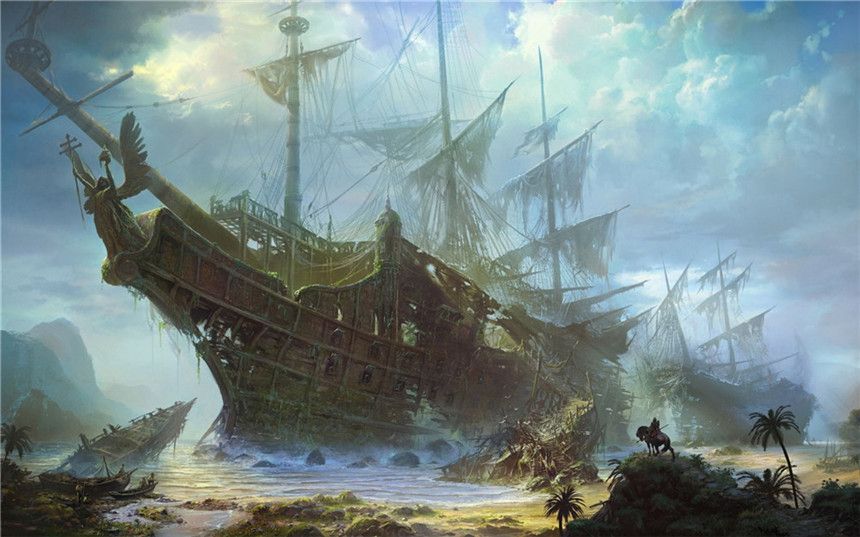 Sun Nov 24, 2019 6:53 pm
Forum: Introduce Yourself!
Replies: 17
Views: 12458
Sorry to see the demise of Stormfront. I never posted there, but in my own mind, the site was the flagship of rising White racial consciousness. My world is now a bit smaller, and a bigger burden upon Captain Williams....in fact....actually upon all of us.... Maybe Mr. Williams has some inside info...
Sun Nov 24, 2019 6:49 pm
Forum: Fiction
Topic: Starships
Replies: 15
Views: 14662
Yep, here comes another fictional starship. This one is known by the name Liberty 1 or Icarus. Like the Jupiter II, it was bound for Alpha Centauri but never made it.
Sat Nov 23, 2019 4:04 pm
Forum: News Items
Replies: 12
Views: 5399
Or flip it in the opposite direction:
Sat Nov 23, 2019 3:59 pm
Forum: Dr. William Pierce
Topic: N-word slip
Replies: 6
Views: 8621
Redwhiteandwhite wrote:I was on a bus and I fell asleep for one second and I wake up and say the n-word..? Everyone heard me...
Could it be because you smelled one?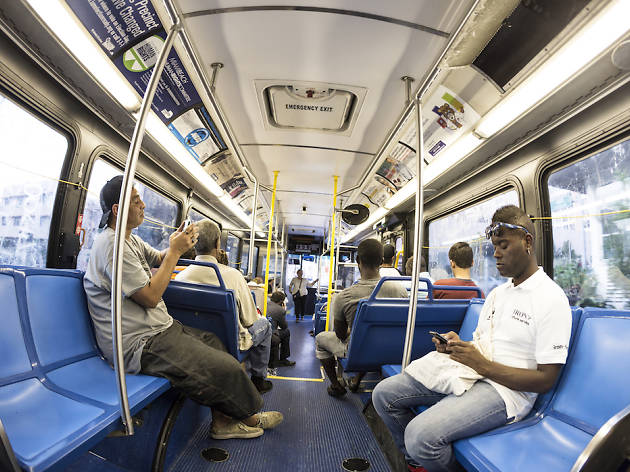 Sat Nov 23, 2019 3:53 pm
Forum: Advertising
Replies: 5
Views: 8930
Jim Mathias wrote:...I'd be more than happy to have a large batch of stickers made up for distribution by our activists as is done with the "Send them back" message.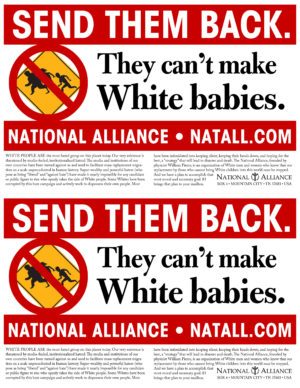 Sat Nov 23, 2019 12:38 pm
Forum: Fiction
Topic: Starships
Replies: 15
Views: 14662
A rather uncanny resemblance to the star cruiser C-57D, which landed on Forbidden Planet Altair IV, yes? Yeah, The Twilight Zone ripped off a lot of leftover props, costumes, robots, and yes - the C-57D starcruiser from Forbidden Planet . TZ's "On Thursday We Leave For Home" episode (below) used re...
Sat Nov 23, 2019 12:19 pm
Forum: Team House
Topic: If You Can't Beat them,
Replies: 4
Views: 2267
My own update: as of yesterday Stormfront is accessible again, sans any special browsers or workarounds. This is an update on my update: Stormfront is no longer accessible as of yesterday, so its return (for me) to normality lasted less than 12 hours. So again I ask the question: why doesn't Don Bl...
Fri Nov 22, 2019 7:52 pm
Forum: Fiction
Topic: Starships
Replies: 15
Views: 14662
Unfortunately, there's a paucity of real starships (or even spaceships) to post here, so I dug up another early TV starship from the 1963
Twilight Zone
episode, "Death Ship":